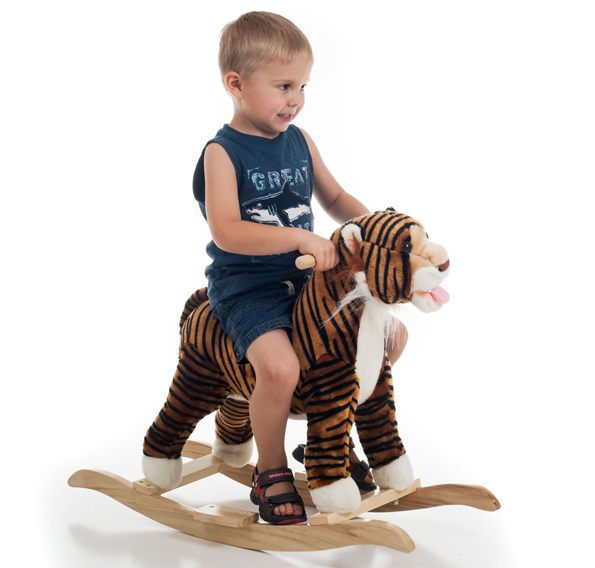 I've found some sweet prices on these gorgeous plush rocking animals on Amazon Canada just now. There are a lot of animal themes to choose from, with prices starting at only $67.86! And as these toys are from Amazon themselves, they will all qualify for free super saver shipping (or super-fast 2 day shipping if you are a Prime member).
Here's a quick list of the lowest priced deals on these lovely cute rocking toys:
Initially, I found a deal here on Groupon for these Happy Trails Plush Rocking Animals and I thought it was good – they were coming in at $88 including shipping. However, once I started price comparing elsewhere, I spotted some much better prices like those above on Amazon. Now, it's possible that if you want a very specific animal, you'll get a better deal on the Groupon site. For example, if it is the panda, the giraffe, or a few others – the Groupon deal is better. However, for the likes of the hamlet pig and pink pony mentioned above, Amazon has the superior prices.
If there's one specific animal that you definitely want, make sure you price compare it individually so that you get the best deal.
I'd love one of these for a Christmas giftfor my little 2 year old girl, but we just don't have enough room in the house! I guess if you have a large playroom or kid's bedroom, then you have plenty of room for this type of toy which takes up a fairly large footprint on the floor. My house is just too compact! What do you think of these plush rocking animals?
(Expires: unknown)