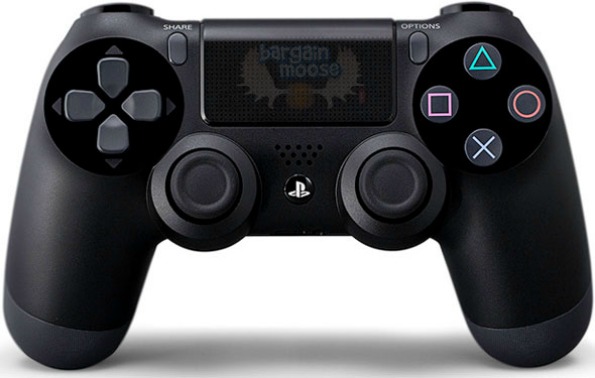 This deal takes a little explaining so bear with me lovely folks. Right now Shop.ca has PlayStation PS4 Dualshock 4 Controllers on sale for $39.99 each for Black Friday, down from $64.99. Sign up for a new unique $20 off $50 coupon code right here, and then use the code on a purchase of two controllers. Two controllers = $79.98 and then you get $20 off, which comes down to $59.98 for both controllers. Divide that by two and you are paying just $29.99 per controller!
Honestly, there are two ways to use this deal. If you want two PS4 controllers than your best deal is to get both of them and use the coupon code. However, if you are just in the market for one - you could just add $10.01 to your cart of other stuff and then add on the $20 off $50 coupon code on top. Either way you will be getting the best deal you can find on these controllers right now.
Here is what they are selling for at other retailers:
$39.99 @ The Source
$39.99 @ Best Buy
$39.99 @ Future Shop
$39 @ Walmart (OOS)
As you can easily see, purchasing two from Shop.ca and using the above unique coupon code promotion will make this controller the cheapest you can find this Black Friday. The only downside is that this offer is only available for the black; the other colours are still full price.
I would totally buy both the controllers if I owned a PS4 because you can never have enough controllers. Are you having friends over for games night? You need an extra controller or two. When my friend Lee comes over to play, suddenly the two controllers we have for the PS3 are not quite enough. It would be nice to get a third controller.
If you are still looking for a fantastic deal on a new console, look no further than Anna's Black Friday Console Gaming Deals Roundup! There you can find a summary of the best console deals around and get your hands on a new PS4 or Xbox One.
You will also receive free shipping on any order at Shop.ca.