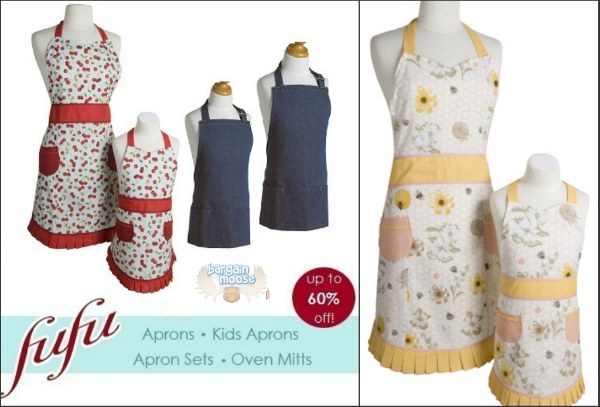 True Cuddles has another sweet deal of the week (previous one sold out) and you can get up to 60% off Fufu aprons - for adults & kids... plus matching oven mitts.
There are 3 designs up for grabs:
denim
honeycomb (my favourite)
retro cherry
They come in sets: adult + child matching aprons for $24.99, and also individual choices for the children as well. You can also get a matching oven mitt to complete the ensemble. I have been looking at purchasing an apron and $24.99 for a set is a great price in today's apron market. Many run more around $40 - $75. I would buy the honeycomb one in a heartbeat - except it doesn't come as a separate from the child one. I emailed them about this though, hopefully they will add the option. :-)
Shipping is a mere $3.99.