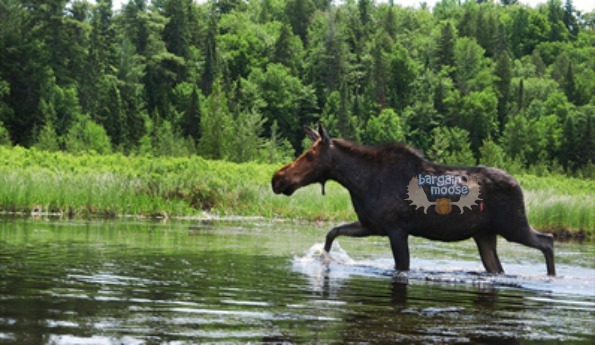 Travelzoo has an amazing deal on an Algonquin Getaway for two with travel this Spring or Summer.
If you've never visited Algonquin Park, I'm telling you that you are missing out. With a huge stretch of land full of wildlife, lakes and forests, this peaceful place is a must for any outdoors person. I've camped there a number of times, although I'm too chicken to do any sort of back country camping (I must stay connected). I've had friends who have done the backcountry thing and the experience has stayed with them throughout their lives. Algonquin Park is only a 2.5 hour drive from Toronto and four hour drive from Ottawa.
This deal includes an all-inclusive cabin adventure for two, with guided excursions and all meals and activities, starting at $669. You'll stay at the Northern Edge Algonquin, which boasts a five-star rating on TripAdvisor. Here you can unwind by the lake in a wood-fired sauna, sit by the campfire or kayak across the beautiful blue abyss. At night, you'll sleep on a feather duvet.
For $669, you'll get three days and two nights with Friday or Monday arrivals in May or June (check for exact dates).
For $899, you'll get four days and three nights, with arrivals Thursdays or Fridays in July or August.
Both deals are 30% off their regular price and include expert guides and all meals.
For $799, you'll get get a four day, three night all-inclusive canoe safari excursion with one night in a private cabin and two in a private tent. This deal has arrivals on most Thursdays from June until September.
When you buy the voucher, you don't have to decide on a date. Simply purchase your voucher and call the property to reserve.
(Expiry: 7th May 2013)