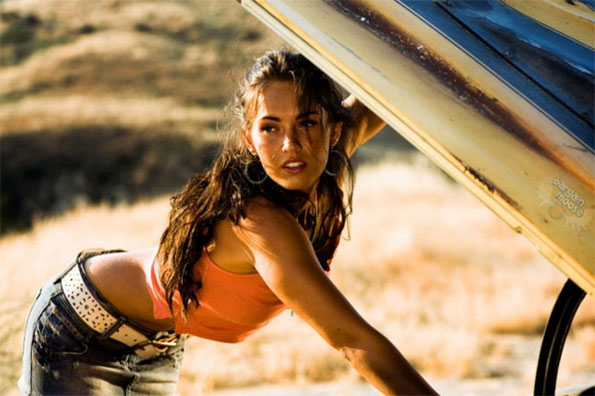 Before time began, there was the Cube and things you have to pay for. Luckily, right now, you can get Transformers or absolutely free in HD quality on the Google Play Store!
I love love love this movie. Who doesn't? Whether you have never seen it or have seen this first instalment in a series of four films, it's worth getting just because it's free!
It may have been released nearly 8 years ago (makes you feel kind of old doesn't it?) but this movie is slowly turning into a classic must-watch film, especially since the fourth instalment, Age of Extinction, came out as recently as last year. Whether there will be a fifth instalment is still  unclear, but in any case, the very first one is definitely worth watching as I guarantee that you will be fully immersed in the story within the first five minutes.
Here's a quote from the movie:
Ron Witwicky: [drives past a Porsche dealer] I've got a little surprise for you, son.

Sam Witwicky: No, no, no, no! Dad! Oh, you've got to be kidding me!

Ron Witwicky: Yeah, I am. You're not getting a Porsche!

[laughs]
What's curious is that while the HD version is completely free right now, the SD version is $9.99. Make sure to click on the correct version if you are asked because the SD version wouldn't even be as good as the high definition one... and you're definitely going to want to have the best quality of picture for the action-packed scenes... or should I say, iconic scenes like the above? ;)
Keep in mind that, as with any Google Play Store freebie, you need to first of all have a Google Play Store account and second of all, have a method of payment linked to the account. You won't be charged for anything, but you nonetheless need to enter either a credit card, debit card or PayPal account. The PayPal would be my top choice as setting up an account is super easy and you can use it to pay at plenty of online stores now.
(Expiry: Unknown)