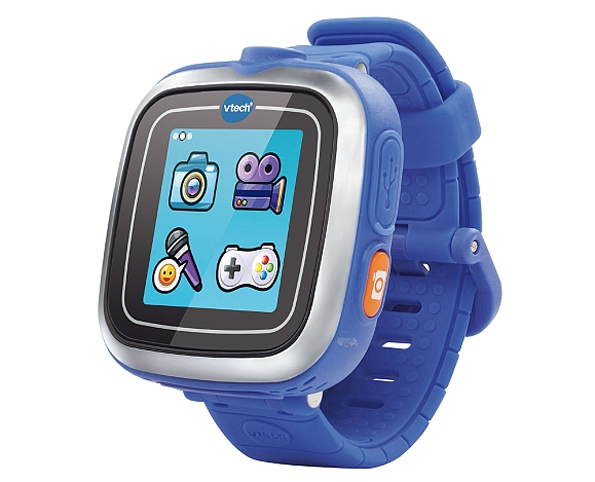 If you've been looking for a sweet gadget for your child that's from a reputable brand and is also educational, then today's deal just might get your attention! Toys R Us is currently having a decent sale on their VTech Kidizoom Smartwatch, and you can now purchase this product for $49.97. This typically retails for $59.99, so you're getting $10.02 off an item that's bound to be popular during the holiday season! You'll also qualify for free shipping, which is always a nice bonus!
VTech is known for their many educational products on the market. In fact, VTech has been around for quite a while, and when I was a young lad, I used to love my Talking Whiz Kid, which is an interesting educational device that VTech released in the mid-80's. This VTech Kidizoom Smartwatch looks cool, and has some cool features. You can learn more about this product by clicking on one of the links above.
Many kids seem to really love VTech products. I know that the niece of one of my best friends just adores her educational games, and never goes anywhere without one of her VTech devices! I was astounded by watching this 5-year-old explain the intricacies of one of the games on this VTech device to me during a wedding reception, and it just solidified that this company releases some great products.
If you wanted to buy this This VTech Kidizoom Smartwatch from Best Buy or Future Shop, it would cost you $59.99. I've included a snippet of a review of this product from a satisfied Amazon customer below:
This is so cute...good for a boy or girl...so much to keep a child entertained- I love the camera...it was easy to work...my husband accidentally fell on it and it was fine- so I would call it durable.
Happy hunting, my fellow deal hunters!
(Expiry: Unknown)