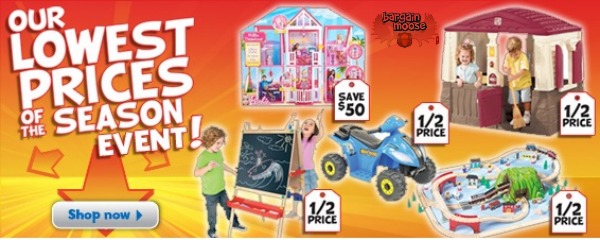 For some people, the Christmas countdown is on...really! Time to get your kids to start making their toy wish lists. Toys R Us is having a super sale advertising their lowest prices of the season.
Some of the great1/2 price deals:
I'll be picking up a couple of these battery operated Lite Brites. One will be for my daughter for Christmas and the others will take a place in my gift closest for when we need birthday or Christmas gifts. I loved my Lite Bright as a kid and I was happy to see that such a classic toy for under $10! Comes with 200 pegs and 10 design sheets.
Sale ends 6th October, 2011.