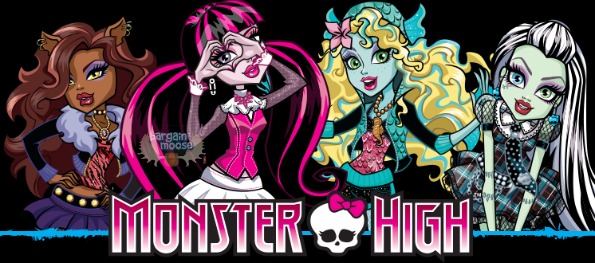 If you have a little girl or a tween at home you have most likely heard of Monster High.  The Monster High dolls are so popular right now and every little girl has to have more than one of them.  Right now at Toys R Us Canada, they have all the Monster High dolls on sale for 40% off the regular prices.
If you are unfamiliar with these dolls, think Barbie as a fashionable zombie!  They are made by Mattel (who also makes Barbie) and they have accessories and play sets just like Barbie.  The difference is they have zombie like faces and skin, colourful hair and even crazier outfits. They are the modern day Barbie basically.
Even the dolls that come with accessory kits are on sale for 40% off.  I have listed a few of them just to show you how great the prices are right now.
As you can see, these Monster High Dolls are priced high than your average Barbie doll so a sale like this is a must for buying them.
Get free shipping for orders of $99 or more.
(Expiry: Unknown)