Private Sale: 20% off Select Watches @ Timex Canada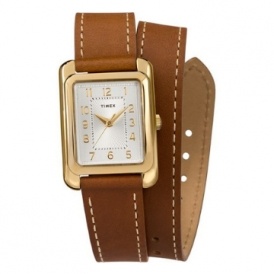 Time for a new watch? If so, you might want to check this out. There's a Private Sale at Timex Canada, and select watches are 20% off!
All you have to do is enter the promo code VIP20 when you check out, and you'll score 20% off, as well as free shipping.
My watch finally called it quits last week, and I'm in the market for a new one anyway. This Addison Double Wrap Leather Strap Watch might do the trick! With the code, it's $76!
And while it's called a Private Sale, it's open to everybody. So what are you waiting for?
The code applies to watches for men and women, and there are even a few kid-friendly styles mixed in. Just shop as soon as you can, because there's no telling how long this sale will last.