Tim Hortons is offering free swims this summer in both Ontario and Alberta, which is totally an awesome and frugal way to get refreshed!
My backyard barely fits my trampoline, let alone my pool. So, on those sweltering summer days, I love to take my kids to the local pool. Problem is, it costs a fortune for my family of 5! In my city, there is a family rate and it is $13.25, but this is usually for a 2.5 hour time limit. That means that if I swam once a week with my family, we'd get a total (and that includes lining up to get in time) of 10 hours for $53. I'm paying $5 an hour for my kids to swim. I think this is outrageous.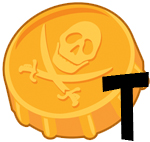 Tim Hortons graciously offers free swims a few times a season at various pools in Alberta and Ontario. It says the capacity limits still apply, so get there early to make sure you get in. Check the link above for times and dates. My local pools have at least three dates at each pool.
(Expiry: End of summer, thanks to airman magazine.)