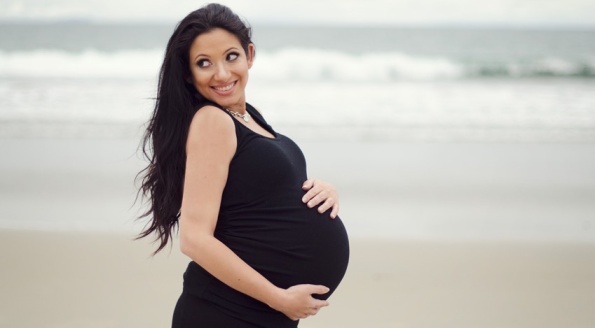 Thyme Maternity has jumped on the bandwagon and made sure that their Boxing Day discounts last all week long. So this week at Thyme Maternity Canada you can take an extra 40% off already reduced styles in stores and online at Thyme Maternity Canada. There is even an opportunity to get jeggings and other apparel for as low as $2.50! If shopping online, you'll need to spend $99 to get free shipping. I would consider this promotion as considerably hot for sure.
If you are expecting, or know someone who is expecting a little bundle of joy then you are definitely going to want to shop at Thyme Maternity during their Boxing Week sale. You will get an additional 40% off reduced merchandise, which means you can get items for as low as $2.50. Some items are even buy one, get one free! Wowza!
This Sleeveless Maternity Maxi Dress is just great. It was originally $29 and is on sale for $4.99. Plus, this dress is even part of the Buy 1 Get 1 Free promo, which means if you order one in each of the two available colours then you will pay just $2.50 each. What a steal! This dress is available in coral and black.
I also like the Makers of True Originals Ankle Maternity Jeggings for the spring weather. They were $65 and are on sale for $4.99. Wow, Moosers... these jeggings are even a part of the Buy 1 Get 1 Free promotion, so you will pay just $2.50 for a pair of quality jeggings!!
Awh. This Strapless Printed Maternity Dress is adorable, unique and just my style. With prices like this, I wish I was expecting. This dress was $49 and is on sale for $4.99. Again, you can buy 1 get 1 free so they would be just $2.50 each. This dress is available in two patterns as well, so you can snag one of each.
Free shipping will be attained when you spend $99 or more at ThymeMaternity.com. With discounts like this, I wouldn't be able to stop spending at just $99! In fact, with prices like this you can complete your entire maternity wardrobe for $99 I bet.
(Expiry: 31st December 2015)