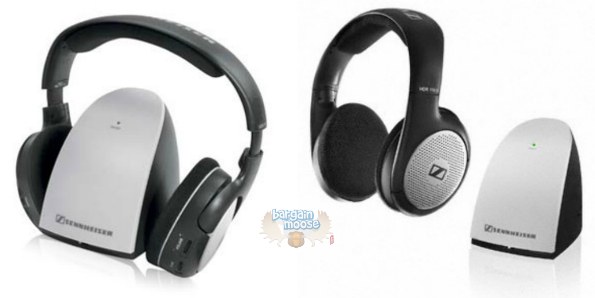 The Source has a pair of Sennheiser RS116 Wireless Headphones on sale this weekend for $50 off. Pay only $89.99 for a sweet set of wireless headphones from the well known and well respected brand Sennheiser.
They have a range of 300 feet and are well liked in the reviews: an average rating of 4/5 with 24 reviews. here is a great review that really shows off their potential:
This is a great headset. We have 3 of them in our multi-generational household. Great sound quality and really good distance from the base, quite often one family member likes to get a snack in the kitchen, go do some work in the garage and then pop downstairs to brush his teeth, and does it all while never missing a verbal beat in the show they are watching :) Great range. I find the regular price high, but a sale price around $70-90 is very, very worth it.
I price compared with Amazon Canada which has them priced at $111.42. So The Source is offering them for a good price.
Get them delivered free of charge to your local The Source, or pay around $5 for shipping.
Expiry: 11th, April 2012