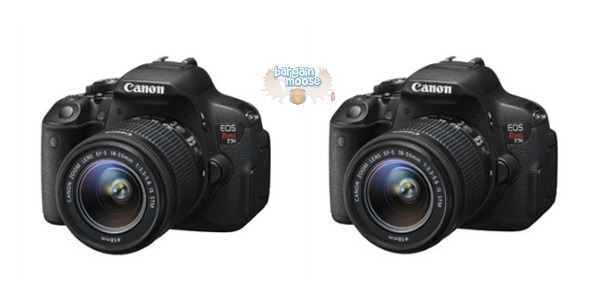 Get up to $230 off Canon DSLR cameras at The Source.
I am in need of a new DSLR camera as mine is eight years old and getting a little worn out. Technology moves so fast, the cameras out now are so much better than they were even just that eight short years ago. I am actually in the market for a Nikon, as I already have extra lenses and such for Nikon, so this sale doesn't help me, but Canon is a superb brand and worthy of a look.
The best deal for this sale is this Canon EOS Rebel T3 18-55 IS kit with 12.2 MP, which is now $407.96, was $649.99. Reviews are varied, but it got a 3.8 star rating out of 5.
Going up a notch, this Canon EOS T5i 18MP DSLR camera with 18-55 IS STM lens kit is $150 off from $879.99, now $729.99. It lets you shoot like a pro, even if you are a beginner.
If you want a good mid-range camera with fantastic reviews, this Canon EOS T3i 18.8MP camera with 18-55mm lens kitis $60 off, bringing the total down to $539.99, was $599.99.
Get free shipping to your door on orders over $20, which means these cameras would ship free.
(Expiry: 28th February 2014)