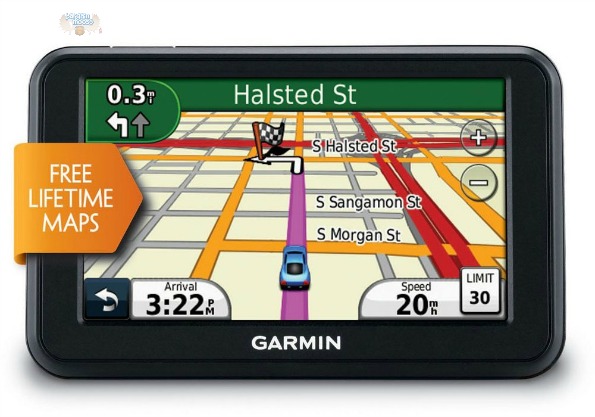 The Source Canada is offering $40 off the Garmin Nuvi 40LM GPS. Originally $139.99, it is now on sale for $99.99.
Deep linking doesn't work for us for some evil reason - so merely look up the product code #1917124 and you will be immediately taken the the sale priced GPS.
This GPS has pretty good reviews from buyers and many mention how easy it is to set up and the lifetime maps are big incentives.
The price for this GPS from The Source actually kicks their competition well. Best Buy has the same GPS for $139.99 and Amazon.ca, which is notorious for their great prices, also has the GPS at $139.99.
I think a great gift for Father's Day would be a GPS. My brother-in-law Henry uses one and I have never seen driving made simpler. I have been wanting to get one for my car because I get nervous when navigating roads I have never driven before. Now that I am moving from Alberta to Vancouver Island I will soon be only driving on roads I don't know!
The Source Canada even offers free shipping on orders of $20 or more right now so you can get this shipped to your home for free!
(Expiry: 13th June 2013)