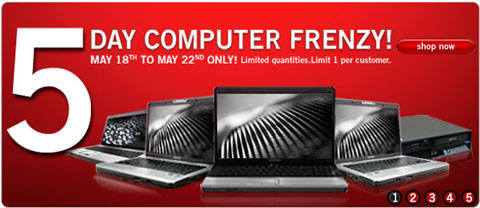 The Source By Circuit City is holding a 5 day computer frenzy! This event will be running between the 18th and 24th of May 2010.
The sale consists mainly of laptops starting at $299.99, and here's a brief selection of a few:
There are a couple more in the sale, so worth a look if you plan on buying a new computer.