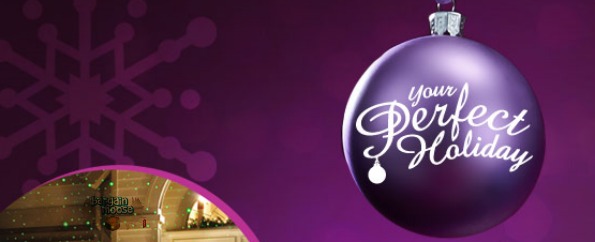 Lets talk Christmas. I actually hate talking Christmas in October but it does seem to be the time stores start to talk Christmas so I have to bend. Just this weekend The Shopping Channel opened up their online festive shop and they have a second with items already on sale for up to 66% off. My guess is some of this is old stock from last year or so. So here is some early Christmas shopping.
The Shopping Channel is not deep-linking so you will need to follow these few steps to find this section: Home Page -> House & Home -> Holiday Decor - > On Sale
There are thirty-five items on sale right now. Here is a sampling of the deals:
Buckingham Classics Starlight Angel Lighted Bone China Figurine (#510-169) Was $84.95 | Now $43.69
Holiday Memories Hand Painted Crackled Glass LED Hurricane Set of 2(#510-263) Was $69.96 | Now $31.88
Mr. Christmas World's Fair Ride (#510-328) Was $159.94 | Now $89.99
Holiday Memories Set of 8 Sweet Shop Ornaments (#510-256) Was $36.94 | Now $12.99
Holiday Memories Cypress LED Greenery Collection(#510-277) Was $44.96 | Now $20.49
You can just search by the included product number to find each item. There are some really fantastic deals in that section, I was rather impressed. My favourite is the sweet shop ornaments. They look so yummy.
Shipping varies depending on what you are buying and if you are buying multiple items.
(Expiry: Unknown)