During the month of March 2009, The Shoe Company stores are having a "kids event."
Click here for more info on this free event @ The Shoe Company Canada.
Click here for the Shoe Company store locations.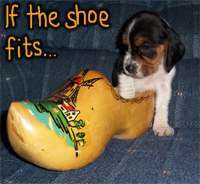 The email shows that these are the freebies:
Free Kids' Shoes
Free Rolo Egg
Free kids' fitter
Free balloons
Free smarties egg hunt
From the sounds of it, there is no purchase necessary to get the freebies… but if you're in-store, they might persuade you to spend some money! I might take a little field trip with one or two of my little nephews, and get them a few nice little freebies. Hey, I might just go in and ask for the Rolo Egg for me!!
Thanks lat454205 / Lisa!