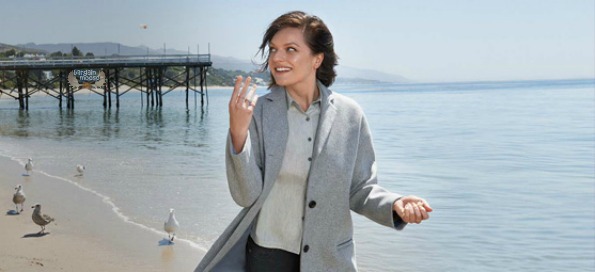 If you like finding hot deals in the sale section, you'll love that you can also get another 30% off with promo code on anything on sale at The Gap.
Click here to shop @ Gapcanada.ca now
Coupon Code: GAPSCORE
Discount: 30% off sale items
Expiry: 5th October 2014
I found a number of cute items in the women's sale section and I was thrilled that I could take another 30% off. If you are a sale section watcher like me, you'll love that they have a new to sale section, which are items that were recently added, so you won't just see the same sorry and unwanted top over and over. You can also search by price, colour and more so you get exactly what you want on your screen.
This mix-fabric racer dressis an exceptional deal. It is still available in every size and has amazing reviews like this one:
I bought this dress on a whim. Saw it, grabbed it and paid just hours before a trip. Best! Purchase! Ever! Extremely flattering.
I really may just have to get this dress. Aside from the hot review, the price is even hotter. It was regularly priced at $74.95, but brought down to just $29.99. With this coupon, you'll only shell out $20.99. That's a saving of almost $55!
With three boys, I almost always check out the boys section first. I found this quilted zip hoodie, which I think is perfect for fall and spring and everything in between. This truly is an all-season purchase that will suit my boys (until they lose it). I love the army green colour. This hoodie was $42.95, and on sale for $33.99, but after coupon comes down to just $23.79. This is great since I need three!
Shipping for The Gap is free on orders over $50 and if you are doing any shopping at Banana Republic or Old Navy you can combine your cart to get you over that threshold.
Check for all of our hot Gap coupons in the forum.