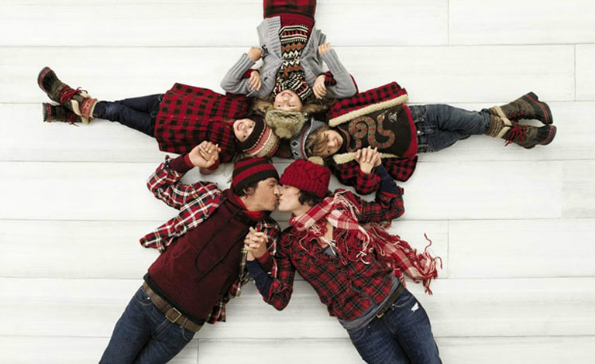 The Gap Canada is celebrating Black Friday in true style with this sweet offer. Subscribe to The Gap newsletter for a 50% off coupon code (first time subscribers only) and 30% off a subsequent full-priced order. That means you can use this coupon code twice and the first time can be on full price and on sale items. As the code IS generic, I can share it with you!
Click here to shop @ The Gap Canada now
Coupon Code: GAPTHANKS
Discount: 50% off your order & 30% off your next reg-price order
Expiry: 22nd November 2015
This looks to be a 'first-dibs' offer for subscribers before The Gap launches their Black Friday sale. This is a great way to get a head start on your purchases before your favourite items sell out. I was just eyeing up this gorgeous Circular fair isle sweater for $69.95. This is a regular price item that I have been interested in for a while as it is a gorgeous, warm, cosy sweater. After coupon code, this sweater comes down to $34.97.
One of the best combo-deals may be on women's underwear. The Gap has a 5 pairs of underwear for $29 deal on right now. Underwear in this section retails up to $14.50 per pair, so you are already saving a bundle with this deal. Then, the additional 50% off applies on top so all five pairs of underwear come down to just $14.50. That is five pairs for the price of one as you can see below:
Of course, the sale section is another great place to find hot deals. For example, this Quilted zip jacket was $108 and is now only $54.99. After coupon code, pay just $27.50. How about a Denim bomber jacket that was $69.95 and is now on sale for $29.99. After coupon code, pay just $15.
Shopping for a child? This Printed chambray bomber jacket was $49.95 and is now $28.99. Pick it up for a mere $14.50 after coupon. These Eyelet jogger pants were $49.95 and are now marked down to $24.99. After coupon, pay just $12.50.
Keep your boys warm with this Colorblock sherpa vest. Originally $42.95 and now $26.99, pay just $13.50. Add on a couple other items and you will receive free shipping. Sizing tends to be pretty limited in the kids' sale section, so shop early.
FYI: You receive free shipping on orders of $50 or more BEFORE coupon code. That means, your after-coupon total need only be $25 to receive free shipping on your order. This deal is pretty hot and I am going to be checking out the rest of their sweater and sale selection ASAP.