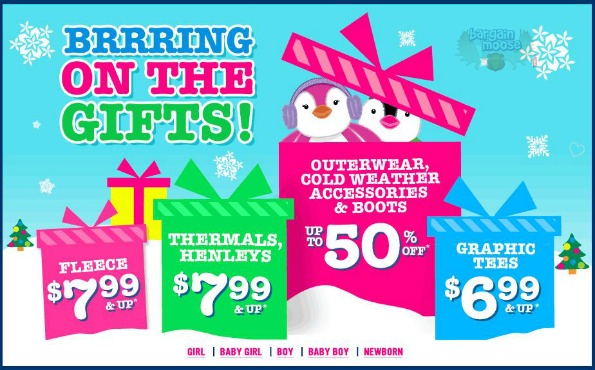 The Children's Place Canada has a popular coupon code back.  Save between 20% and 30% on your entire purchase depending on how much you spend.
Click here to shop @ The Children's Place Canada
[blogcoupon name="Children's Place" code="2F3G2012" url="thechildrensplace.ca" discount="30% of $60+, 25% on $50+, 20% on everything" expiry="9th December 2012"]
Basically, the more you spend, the more you will save with this coupon code.  This is a great coupon code to take advantage of just before Christmas because you can get some awesome deals.  It is a bonus that if you are only picking up a few items and not spending a lot, you can still save 20% on your entire purchase.
You can use this coupon code on any of the awesome sales they are currently having:
Fleece $7.99 and up
Graphic tees $6.99 and up
Thermal Henleys $7.99 and up
Save up to 50% off Outerwear, cold weather accessories, & boots
The Children's Place offers flat-rate shipping of $8 for all orders.  If you want all the latest Children's Place coupon codes, they'll be in our coupon section!