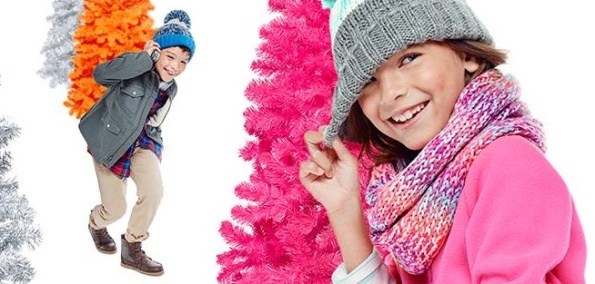 Boxing Day has definitely brought us tons of discounts over the last few days, and my mind and heart have definitely a few arguments. I want so many of the items on sale, but my mind knows better than to spend too much. But the heart wants what the heart wants, right? I am definitely guilty of buying several items from The Children's Place today during their Boxing Week sale. You are about to be guilty too! Especially because they have items for as low as $3.99, and free shipping on all orders.
Unfortunately this offer excludes new arrivals, sleepwear, footwear and accessories. So when ChildrensPlace.com says "50% off everything", they really mean 50% off everything except for the items I wanted to shop for. Nonetheless, there are some fabulous discounts to be had during this Boxing Week Sale.
They have split their Boxing Week sale into five categories as follows:
While I found many fabulous deals in those categories, I was more tempted by their clearance section to be honest. Especially with the free shipping on any order. There are clearance items for boys and girls of all ages, and the prices start as low as $3.99.
Being a bulldog owner, I was immediately drawn to this Long Sleeve Active Graphic Top. It is a beautiful pink colour and has an adorable bulldog image on the front. It was originally $19.95, but right now you can call it yours for just $9.49. If you have a little boy, please do yourself a favour and snag this adorable Denim Jacket that is on sale from $29.95 down to just $14.98.
It is never too early to shop for cute summer dresses in my opinion. If I had a daughter I would be allover this Sleeveless Hot Air Balloon Photo Real Scuba Dress for sure. It was originally $34.95 and is on sale for $17. I would even wear this dress myself if it came in an according size. This Girl's Elbow Sleeve Photo Real Candy Cane Dress can even be worn in the winter with leggings and a cardigan if you wish. It was $39.95 but during this Boxing Week sale you can get your hands on it for just $19.50.
The Children's Place Canada is even offering free shipping on every order which is a definite bonus to these already fantastic sales prices.
(Expiry: 31st December 2015)