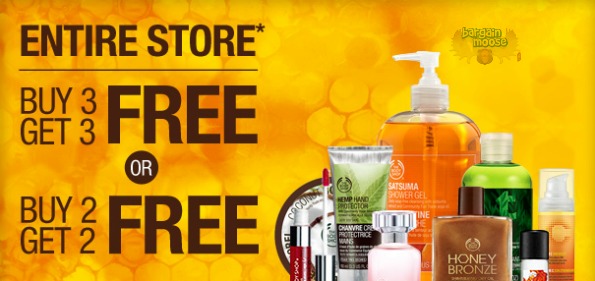 The Body Shop has brought back their popular deal: buy 3 get 3 free, or buy 2 get 2 free.
I think the best things to buy during this sale are the Jumbo body butters.
They have a Jumbo Shea Body Butter (400 ml) for $25 and they also have the Coconut Body Butter in the jumbo (400 ml) for $25. Buy two of those for $50, and get an additional $50 worth of body butter: maybe the Jumbo Mango Body Butter and the Jumbo Satsuma Body Butter. $100 worth of body butter for $50. These are much better priced than the regular size: you get double the amount for an extra $7. They make great gifts!
When you spend $50 shipping is $5. If you spend $75 shipping is free.
Expiry: 29th, April 2012