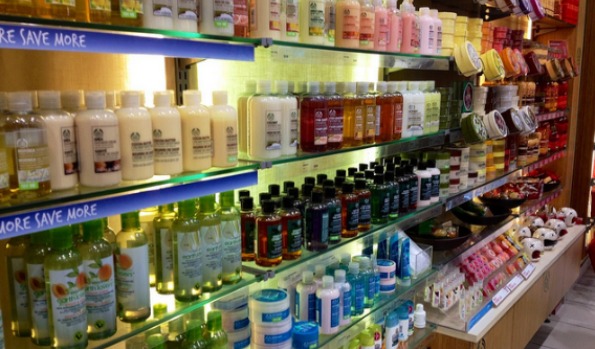 One of the best events to save money is back on at The Body Shop Canada right now just in time to start your holiday shopping.  When you buy 3 items you will get 2 free, when you buy 2 items you will get 1 free and when you buy 1 item you will get 1 for 50% off.
All of the regular conditions apply to this deal such as the lower priced or equal value items will be the ones that are discounted. It does say that it excludes bath and body products but when I tested out an order, most of the bath and body products were discounted.  The body lotions were not but they are already on sale for 50% off.  If you are unsure of a specific item, the discount is automatic at the checkout so you will see it right away.
I think The Body Shop is a great place to grab stocking stuffers and presents for the hard to buy for women.  I actually always buy a few extra items from there to have on hand.  I can't tell you how many times someone has bought me a gift and I didn't think they would, so I had nothing to give to them. Having a few items from The Body Shop on hand eliminates that issue now. Plus if I don't give them away, I get more of my favourites!
As always, shipping is free on orders of $75 or more, or you can pay just $5 for shipping on orders $50 or more.
(Image credit to Roborovski Hamsters)
(Expiry: 1st December 2013)