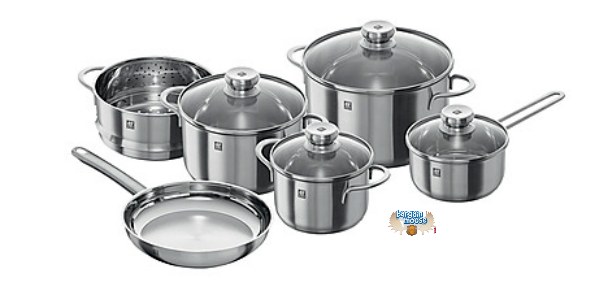 I love Henckels and these pots and pans look great, and have a good name behind them. Regulalry priced at $499.99 you can get an 10 piece set of Henckels Twin cookware for only $174.99 with free shipping.
You automatically get free shipping on $99+ so this set will come to your home for free. About the set:
Tight-fitting glass lids, embossed with the "twin" logo. Sturdy welded handles for added hygiene. 18/10 stainless steel in easy-care satin finish. SIGMA® Classic—4mm encapsulated aluminum base for rapid & even heat distribution. Premium magnetic-chromium steel base for enhanced performance with induction cooktops.