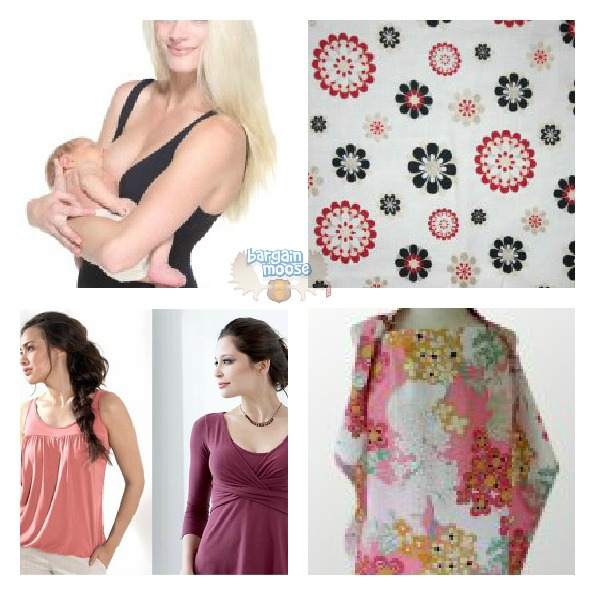 SweetPeaDeals Canada has a great offer for $80 worth of select nursing or maternity wear from Bumblewee online for just $40. Valid for anything in the Sweetpeadeals section at Bumblewee's website. Voucher must be used all on one order and does not include taxes and shipping. Voucher will expire 5 months after purchase date.
Who says you have to look frumpy just because you're pregnant or breast feeding. Some of these items available are quite attractive, which is the way a mother-to-be or nursing mom should feel.
The unique nursing top styles allow for easy access to breast feeding in almost any style of top or dress. This Zahra Applique tunic is very stylish and at first glance, you would have no idea that this is a nursing top. This is priced at $58 regular price.
The voucher also includes nursing covers and maternity/nursing PJ's. I like these Lacey MJ by Majamas priced at $64 and designed for both maternity and nursing. All of their pajamas look so comfortable, but apparently they are selling fast. There are only a few left in some of the styles and sizes are limited as well.
To redeem your voucher, SweetPeaDeals will supply a voucher code when you buy it and this can be used at checkout on Bumblewee.ca.
(Expiry:19th August 2012)