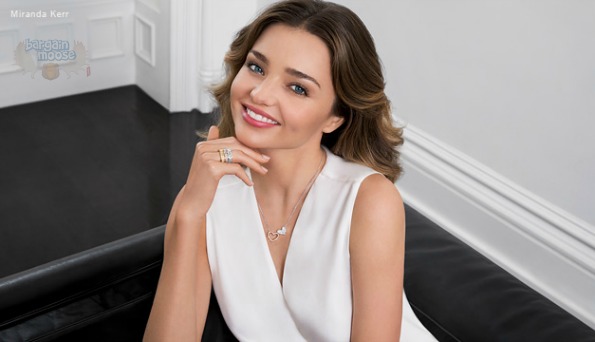 Swarovski Canada never has sales, so we rely on free gift offers that come along once in a while. Currently, Swarovski Canada is offering a free Crystallized Fashion Journal when you place an order of $150 or more.
While Mother's Day is not until May, you may want to start your shopping early. whether buying something for your mother or buying something for your wife who is a mother - jewellery tends to be a popular choice.
I like these Slake Deluxe bracelets. You can mix and match them by stacking one on top of another. Two bracelets would actually be quite substantial and look pretty good together. Each of the Slake Deluxe bracelets features beautiful Swarovski crystals on a leather wrap band. They also cost $79 each. I added two of these bracelets to my cart (both pink) and the journal was automatically added on.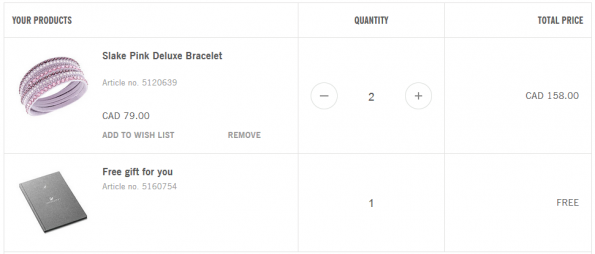 The free gift is available in limited quantities. You will see it added to your cart if the promotion is still on when you make a purchase. As you are spending $150 or more, you will receive a few other benefits:
Free Shipping
Free Gift Bag
Free Greeting Card
The first benefit is automatic: all orders of $120 or more ship free. The free gift basket and the free greeting card you will select in your cart page. Just check the boxes that say, "I would like a free..." to receive these freebies as well. I think adding a greeting card and the gift bag makes receiving a piece of Swarovski even more special.
There are plenty of beautiful Swarovski items to buy your significant other. I like the idea of purchasing a set rather than one item and then the recipient having to complete the collection. This Backstage Round Set costs $169, thus it would qualify for the free crystallized journal. The set is available in two colours: gold and white. Some of the other sets are super small, whereas this set has a nice size to it for a good price.
The Cathy Set is a limited edition necklace and bracelet set. I think it is a good alternative to the Backstage Set if your significant other does not wear earrings or would just prefer a bracelet. The set retails for $160.
There is no need to add the free journal to your cart, it will be automatically added for you.
(Expiry: unknown)