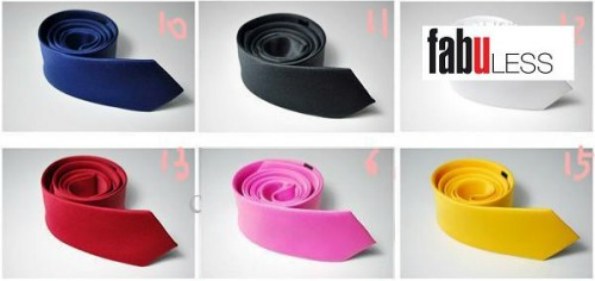 What some quality (silk) but not costly ties? Check out this deal on SwarmJam: get 5 silk ties for only $15... a $125 value! You seriously can't go wrong with this deal!
You heard right, that equals $3 a silk tie from FABUless... WOW!
I found this deal in Edmonton, Alberta on the right side bar. So if the link doesn't take you strait through - look for it there.
It includes shipping within Canada, and you may buy up to 10 vouchers for yourself - and up to 10 for each friend.
About FABUless ties:
With your package you'll get your choice of five high-quality silk ties in a wide range of beautiful colours and prints. With looks that range from casual and laid back to formal and sleek, they have skinny ties, eccentric ties, designer ties, and novelty prints too.
GST is not included in the price. The vouchers will become valid once the SwarmJam has ended.
There are just over 5 days left to buy this deal.