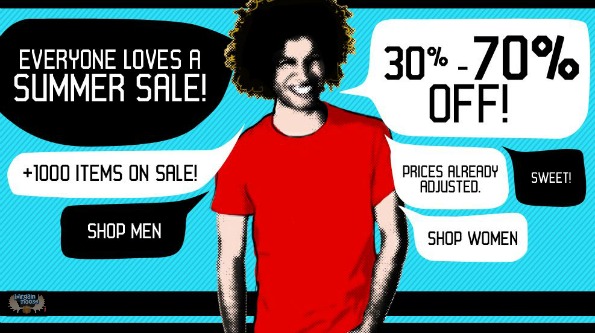 Enjoy the Stylexchange summer sale with clothing and accessories on sale at least 30% off, up to 70% off. Prices are already adjusted on the website.
I am doing my spring wardrobe cleaning late - consider it more a summer wardrobe cleaning since I moved. Part of that is figuring out what I need, and have too much of. The one thing I never seem to have enough of is jeans... I wear through them too quickly. I found these Miss Sixty Soul Trio jeans on sale from $189 marked all the way down to $56.95! Say hello to an amazing deal on brand name jeans. Unfortunately they are not available in my size, but if you have a 29 inch waist then these jeans are for you.
I always seem to be short bottoms of any kind... skirts included. I find theFluo Highlow Pencil skirt extremely attractive for its unique futuristic design that looks very sleek. If they still had the black in a size large I would buy it in a heartbeat! It was originally $65 and is on sale for $19.95. You can buy it in black or red.
There are many great deals at Stylexchange. I am very happy to say that the few pieces I have bought there tend to be ones I wear to death! Even when the seams separate I still take them to a tailor because they are just such fabulous pieces.
Shipping is free on orders over $100. Below $100, it ranges from $8 to $12 depending on your province.
(Expiry: Unknown)