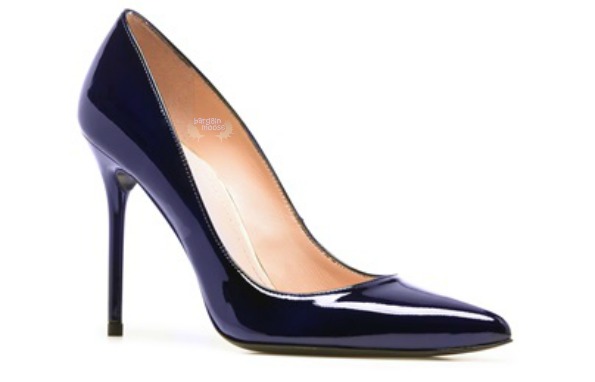 Stuart Weitzman wants to give you a sale on top of a sale. Purchase any two sale items and you'll get $100 off your order and purchase three or more sale items and you'll get $150 off your order. You can twist my rubber arm to get me to shop discounts on top of discounts!
I would never call Stuart Weitzman inexpensive. These are designer shoes and more that you are going to pay a pretty penny for. But, if you love that type of thing, you'll love paying a few pretty pennies less with this sale. Shop in the sale section, pick out two or three pairs of shoes, boots or even a handbag or two and then watch the $100 or $150 come off in your cart. If someone passed you a $100 bill in the street, I'm sure you wouldn't say no!
I really try to fight my love of shoes. I say I don't really care about shoes, but if you saw my closet, you'd know different. Problem is that I really don't have anywhere to wear really hot high heel shoes. Sure, I can rock the flats and the boots on an everyday basis, but the gorgeous pumps just don't look right walking my three kids to the park. So, I'll just dream and live vicariously through you Moosers. If you do buy some hot shoes from this sale, please tell me which ones in the comments below so I can oooh and ahhh.
The Glohotwire pumps are really, really, really beautiful. So simple, but embellished too, I want these sitting on my shelf. They were $550, but on sale for $380, which still makes me say "ouch". These copilot boots I could see me wearing every single day and not taking them off until bedtime. They are so versatile, I know I could wear them with jeans or with a skirt. Originally $698, now $480. If I bought both pairs of footwear, my grand total would be $760, but my total savings would be $488!
Shipping is an additional $10, but hey if you are spending what you are spending on footwear, this is piddly change.
(Expiry: unknown)