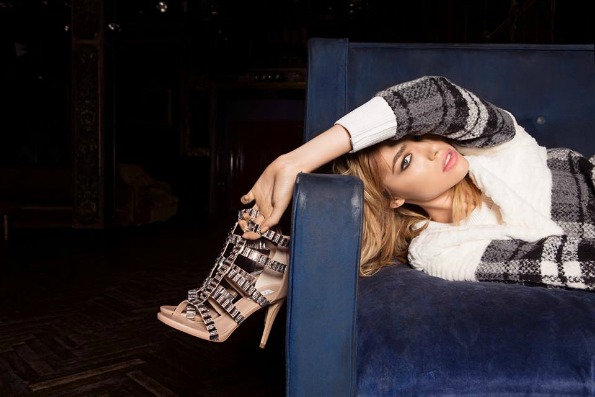 I'm sure you've heard of Steve Madden, as that iconic name means a lot in the shoe world. I am shocked we have never blogged about them, considering they ship from Canada so you don't have duties to pay. They've got a free shipping coupon code out right now - SHIPFREE - which gets you free shipping on any order, otherwise you'd be paying $7.95. I noticed their clearance section is super stocked and they've got items that are as high as 75% off.
With word of snowfall approaching, many of us might have one thing on our minds - boots. I know I have to get them for the kids and that is my first priority, but when those are done, I need to see what I've got! I think I am all full up on knee high boots and I want something that is easy to walk in and shorter. While these Dylyn shoes aren't technically boots, these scream fall footwear to me. In tan or black suede, I can see myself kicking through the leaves in these with jeans and a nice warm top and a toque. I love the slip-on style and that it has that touch of a heel. You are going to save a whopping $100 on these, paying only $39.99 instead of $140.
I searched the clearance section by popularity and found these absolutely orgasm-inducing Singer shoes. That might be a strong description about shoes, but have you had a look at these beauties? These will make a statement at that next Christmas party or maybe even at a wedding. But, your statement won't cost you the big bucks you might think it could, because these are on sale for $49.99, from $150.
My husband told me that he needs new shoes today, as his have a new hole. He goes through shoes like my kids go through t-shirts. I like to buy them for him as I shop for deals and he always pays full-price and that can drive a Mooser nuts, you know what I mean? He loves a stylish dress shoe and these Daann will be perfect for him. Regularly $110, they are on sale for $47.99.
(Expiry: Unknown)