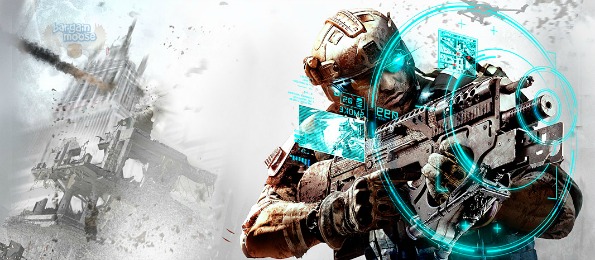 Steam Powered has a crazy deal on Tom Clancy's Ghost Recon: Future Soldier for the PC. Originally $19.99, the game is now only $4.99. At 75% off, you will not find a better price for this game on any console.
Price comparing is not as hard as I thought it would be. Walmart Canada has the PC version (digital code) for $19.97. I also price compared across a few platforms to give you an idea of what is out there. The Sony Playstation Store sells the PS3 version for $19.99 (digital version). Tiger Directsells the PS3 version for $22.47 plus shipping. EB Games has both the Xbox and PS3 versions refurbished for $9.95 plus shipping.
The most competitive deal right now is from good ol' Amazon Canada. The PC version is currently $9.99 + $4.99 shipping (from marketplace seller). The PS3 version is on sale from $19.99 down to $7.91. This is the best deal I saw on the PS3 version, so pick it up if you have that console!
For the PC, this is the best deal you are going to find. The tag-line "only the dead fight fair" is pretty appropriate for this war game. Join a special team of soldiers geared up with the latest in technological combat gear. The odds are not in your favour so you had better work your butt off to even them out a little. The reviews for this couple year old game are positive. One reviewer says:
Tactical 3rd person shooters have always interested me, and not a single Ghost Recon game has disappointed me. I always walked away satisfied and craving for more fun as a future soldier.
There are but a few complaints. One person said that the multi-player section is pretty dead with few to no players available. The only other 'major complaint' concerns length. Many reviewers wished the game were a little longer. This is a plus as well - you only want games you enjoy to last. If you do not like the game, you will think it cannot end soon enough.
Many of the original reviews for the game were quite negative due to bugs that Ubisoft was a little late on fixing. Make sure you check out the more recent reviews for an accurate assessment of the game.
(Expiry: 16th March 2015)