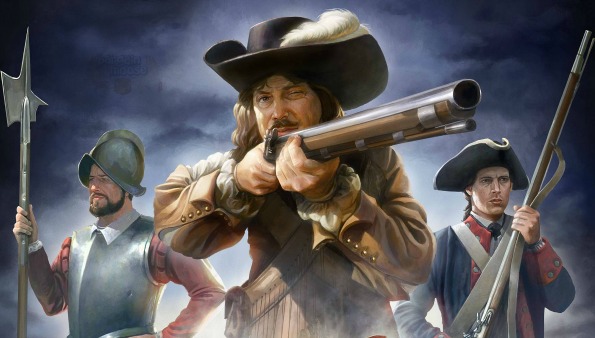 Steam Powered really has been loading up their platform with astronomical game deals. Right now you can get up to 75% off Paradox Publisher games all bundled up for great savings.
The Magicka Collection includes 23 items for just $9.99 (was $39.99). You get the original game plus 22 DLCs to expand your play and have the most fun ever. The original game cost $9.99 retails so you are pretty much getting the downloadable content for free. Essentially, the game is you learn to cast spells and make it fast or your butt is going to be fried. Here is what one review says about Magicka:
[it] is one of the best Local-Multiplayer/Co-Op/Versus games in all of Steam. I was a late buyer so I got to skip all the supposed bug-fest, but let me tell you this: Right now, Magicka is a blast to play with friends.
Looking for world domination? Give Europa Universalis IV Collection  a try for just $25 (was $99.99). It includes Europa Universalis IV and a load of expansions and DLCs. From what I have read and seen, it appears a lot like Civ in that you are building an empire and trying to dominate the world. Your own personality comes out in playing style and in the way you attempt to achieve world domination. This reviewer certainly hit it on the head when he said:
Lost my kids, wife, and job but I restored the Byzantine Empire to it's former glory.
Having played the Byzantines in Civ, I even know what he is talking about.
The Crusader Kings II Collection is one of the biggest packs you can purchase during the sale. The set includes the base Crusader Kings II game and 42 DLCs! The collection is valued at $159.99 but you can buy the entire thing for $40. That is less than $1 a DLC including the original game. It is hard to find a better deal than that folks! I think the reviews for this are awesome:
The best incest, murder and eugenics map painter around.

Great game. I ruled the new Roman Empire as a homosexual eunuch drunk who liked gardening until I was killed by a manure bomb.

I thought I was a moral person. I was wrong.
There are many other collections on sale that you just have to check out. With prices this low, you cannot go wrong with picking up a new game.
(6th October 2014 @ 10AM PST)