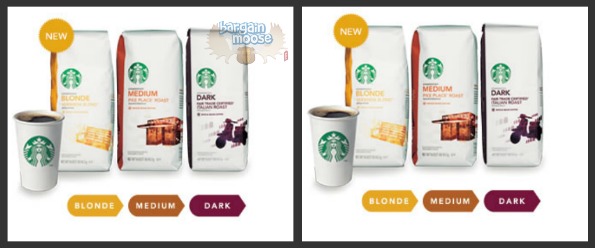 Head over to Starbucks Canada for the Find the Roast You Love Most event. During the event, you'll taste a variety of coffees from Starbucks, including the new Starbucks Blonde Roast. This event is on from 9th - 11th February, 2012.
Here are the different coffees you'll try at the event:
Veranda Blend (Mellow & Soft)
Pike Place Roast (Smooth & Balanced)
Fair Trade Certified Italian Roast (Bold &
After you try all three samples, you can vote on which was your favourite. If you choose the new Starbucks Blonde Roast as your fave, you'll get a free sample to brew at home.
I've heard some people say that the new Blonde Roast tastes a lot like Tim Horton's which is great if you love the flavour of Tim Horton's coffee. And who doesn't?
Expires: 11th February, 2012