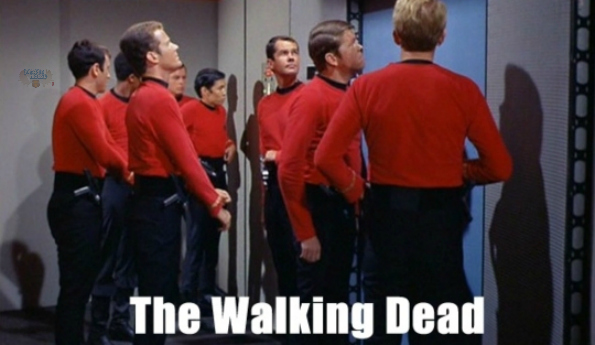 ***BUMP: This deal is back and as hot as ever!***
Oh my, do I have a deal for you. Amazon Canada has discounted Star Trek: The Complete Original Series [Blu-ray] from $179.98 to only $59.99. As your order costs over $25, it will also ship for free.
This price is MIND BLOWING! When the DVD set dropped down to $61.99 back in December, it sold out quickly. Unfortunately, not all those who placed an order received their order. I was one of those who ordered the original series as a gift for a friend. However, months later my order got cancelled.
This time, I can pick up the Blu-ray copy for less than the DVD set cost a few months ago. This set includes all three seasons of the show with over 4000 minutes run time. This is a phenomenal geek find. I have to say, it is a bit lost on me as this was well before my time. I grew up on Voyager, not on the original Star Trek. Yet, I grew up knowing of Captain Kirk and of Mr. Spock. Of course, Mr. Spock and his logical facade was always my favourite.
It is freaky how expensive this set costs elsewhere. Staples Canada has the same exact box set priced at $481.31 (out of stock). Walmart Canada sells the same series for $305.93. I have found individual seasons around $50 or more, but I have never seen all three seasons together or even separate for a combined total of $60.
Currently, there is a two to five week wait on this item shipping. I would purchase it even with that wait time as you may never see this price again. I really hope Amazon Canada fulfills all the orders this time instead of cancelling some. To Amazon's credit, that was the first time I have ever had an order cancelled by the online retail giant.
What are your favourite Star Trek memories? Drop a comment below and tell us if you already own the series or are purchasing it. Also, let us know who your favourite character was from Star Trek. With the death of Leonard Nemoy earlier this year, there are fewer and fewer surviving cast members from the bridge.
(Expiry: Unknown)