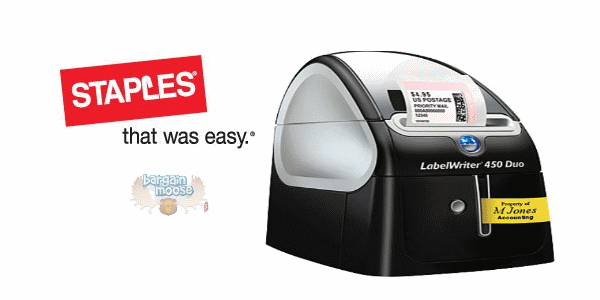 After fussing with making just a few address labels on my laser printer recently, I thought, "there must be a better way to do this". This machine just might be it. At $140 off - now $129 it won't break the piggy bank either.
The LabelWriter 450 has some clear advantages over my printer:
It prints one (or more) labels without wasting paper and dealing with the layout hassle of multiple labels on one sheet
It prints the more permanent plastic sticky labels (Dymo refers to theirs as "D1 plastic labels")
It uses thermal printing technology, so you don't need to buy ink or toner
You do have to use Dymo's labels though, perhaps off-setting your savings on ink or toner, depending on the kind of jobs you need to print.
Included in the box is a starter roll of address labels and a D1 cassette.
This price is good until the 1st of November and shipping is free.