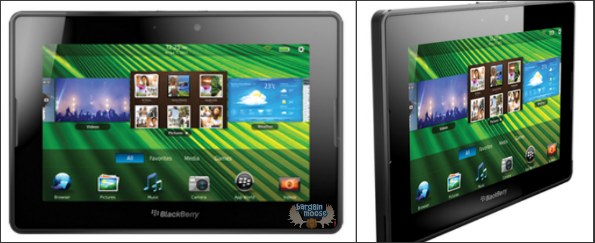 Today ONLY: get a Blackberry Playbook 16 GB for only $149 @ Staples! While quantities last, and they are sure to go fast.
This is a special 1 day pricing. It is available online and in stores, limit of 2 per person. The next cheapest I have found is for $178 @ Walmart.
Seriously, this is just plain cheap. It costs little more than a 16 GB iPod with far more functionality. If you have a Blackberry it can communicate with your phone as well.
About:
Built for small business. The BlackBerry Playbook has full computing power in an ultra-thin, ultra-mobile tablet format. With a 7" display, dual-core processor, multitasking capability, dual cameras, Adobe Flash support and Wi-Fi, it has everything you need for work or pleasure. Upgradable to OS 2.0 via over-the-air updates when available.
I think I am going to pick one of these up as a gift.
Expiry: 19th, August 2012 (around midnight)