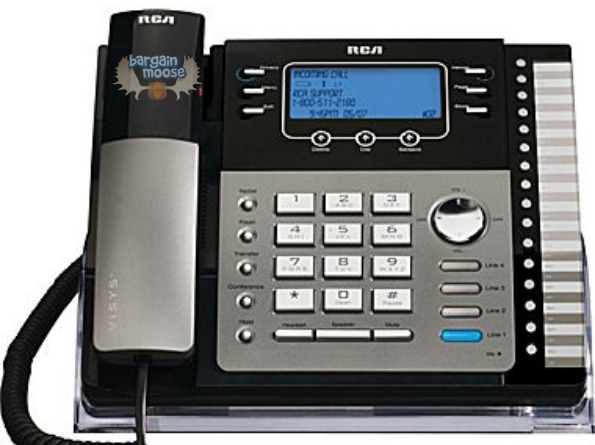 Staples has two RCA phones on sale, one for $30 off, the other for $50 off.
Both of these phones would be great at a business or a home office. Most people have portable phones, but nothing says clarity like a corded phone.
The first phone is a four-line expandable system with up to 16 base stations. It has 16 programmable one-touch speed dials and a caller ID function. There is a base speakerphone, intercom, third party call conferencing, do not disturb setting, digital volume control, and a data port. I bet you can't say all that fast. You can mount it on the wall or on a desk, and it has a headset jack and is also hearing aid compatible. I'm not sure what this phone can't do. It was $169.96, now $119.96.
The second RCA phone is two-line expandable, but has many of the same features as the phone above. You just need to know what you want and what you want to pay for it. Was $89.99, now $59.99.
Both items ship free.
(Expiry: 15th October 2013)