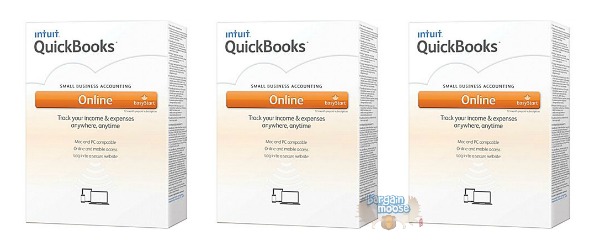 Get Quickbooks Online Easystart 2014 for only $29, was $89 at Staples this week.
The other day I posted about Quickbooks being only $50 at Amazon, but Bargainmooser Sherri let us know that Staples was going to have it on sale starting today. So in case you missed her comment, I'm going to let you know now!

This is the exact same program I blogged about, so I'm not going to bore you with the same details. But, this is an amazing deal, saving you $60! I thought the $50 price tag was a good deal, but this is outstanding.
The only thing different here is that Staples charges for shipping unless your order is over $45, unlike Amazon (which is $25), so unless you buy something else you'll be paying that charge. The charge is $15, so it is quite worth your while to spend the other $16 and get something else.
(Expiry: 29th October 2013)