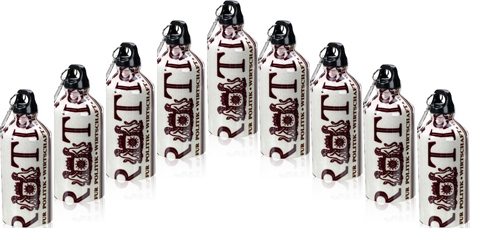 Right now at The Source By Circuit City, you can buy a stainless steel water bottle or half price, only $6.49!
You can pay extra for shipping, or just collect one from your local Source store for free.
You're getting a bargain, plus helping the environment! OK, the pattern on the bottle might not be to everyone's taste, but if you don't mind that, then it's a good deal.
This deal will last from now until the 12rd September 2009.
The 500mL stainless steel bottle is a durable, lightweight bottle that's perfect for any active person. It has a handy carabiner clip so you can attach it to your purse, knapsack, or belt, and take it anywhere you go. It will keep your drinks cold for longer and is completely leak proof thanks to the tough steel design.