Right now at Sportchek Canada, there are a number of sales on specific ranges.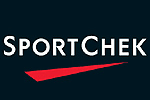 Firstly, there's a golfing sale, with up to 50% off there, for those of you who like to dabble in a bit of pitching and putting. They sell everything from expensive irons to funky golf shoes. I'm not a big golf fan... but my brother-in-law is a very keen golfer, so I'm passing these details over to him.
Secondly, there's a buy one get one 50% off on footwear and bags. If you and a friend need a new pair of runners, or a new bag for the gym, this would be ideal. These sales aren't interchangeable though, it's either 2 bags or 2 pairs of shoes, not 1 of each.  As an example, these Warrior Breaker mens training shoes are $89.99, so the second pair works out at $44.99.
Thirdly, if you would like a new comfy jacket for the upcoming cold snap, there's a winter jacket clearance sale on, with up to 50% off. There are loads of kids ones for sale for $40 to $50. As for the adult jackets, I quite like this Firefly Metro Ultana Jacket for $79.99.
Fourthly, you can get 25% off athletic apparel, matrix yoga apparel or Burton apparel.
Fifthly, all socks are buy one get one 50% off too!
And finally, while you're there, they're holding a contest in conjunction with Puma Canada, giving away Puma bikes and other prizes - enter here.