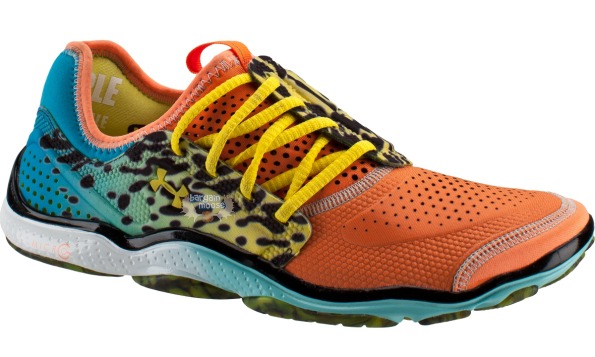 Not only does SportChek Canada have some really great deals in the footwear clearance section right now, they have another deal that you can actually stack with all of these deals. All clearance footwear is at least 50% off the regular prices and you can add the deal of buy one get one 50% off on top of that deal saving you a ton of money!
In total, there are 47 different items of footwear on clearance for this deal right now for men and women. They even have a few select pairs of boys and girls clearance footwear included with this deal.  Every single item is on sale for at least 50% off the regular price and all of them are included in the BOGO 50% off deal as well.  Like any BOGO deals, you will get the lower priced item for the discounted item.  As long as you have an equal number of pairs of shoes in your cart, the buy one get one 50% off discount will keep applying.
I love these Asics gel blur running shoes that are on sale for $64.88. I have no idea why but for some reason I am drawn to hot pink shoes!
My husband needs a new pair of running shoes as well so he could get these men's New Balance running shoes that are now on sale for $49.88. Once you add them to your cart at the checkout, the second deal will show up.  The men's shoes are the lower priced sale shoes so they will be the ones that get the 50% off discount.  That means they get discounted even further to just $24.94.  So instead of paying full price for both pairs of shoes or ever the sale prices of $114.76 combined, you will only pay $89.82.  That is a pretty incredible deal for two name brand pairs of running shoes!
You will notice that the regular prices are not listed before the sale prices but the sale states that they are all at least 50% off the regular prices.  Either way, that is a pretty high discount already.
The sizes or colours will be limited to some of the footwear because they are clearance items.  This is pretty usual.  The good thing is it just takes finding those two great deals to make it all worth while!
As for the cost of shipping, you will get free shipping for your orders that are $99 or more.
(Expiry: Unknown)