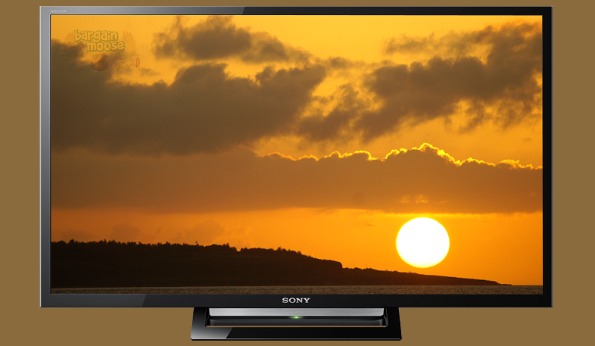 The Sony Store Canada is offering $30 off the Sony 32" R420B Series LED HDTV. This is a great mid-size TV with excellent quality and 720p HD. Originally $329.99, the TV is on sale for $299.99.
This TV is on sale this weekend for the same price everywhere, but it is selling out quickly. Future Shop only has five in stock right now and Best Buy has only 10 left. London Drugs also sells this model, but they require in store pickup so their deal is not as good.
I chose Sony because they manufacture this television, have the greater quantity of stock, and offer free shipping on $50 or more so you still get the television shipped to you free. In addition, if you ever have problems, it is always easy to deal with them if you bought your product from the company that makes your TV.
I think this is a good deal for several reasons:
This is a Sony HDTV for under $300
While on sale multiple places, it is selling like hotcakes
The Sony TV has great reviews
Yes, the reviews are fantastic. Many reviewers own multiple of these TVs and have owned them for several years. Check out these two reviews:
Great picture for the size of the TV. I have 4 of them and one purchased from the refurbished dept. Only one, the front sensor that the remote works off does not work after 3 years and have to change the volume from the tv itself.
and...
I've owned various brands/types of 32" televisions. The Sony brand has yet to let me down. For durability, picture/sound quality there is no better choice. I currently own 3 brands of 32" televisions. The Sony has the same clarity of picture without any glitches compared to the other two
One of the reviews I read mentioned the price being competitive with Best Buy and Future Shop, but both those stores were sold out. I figure that is going to happen again with this sale so be sure to pick up your TV here.
I bought my husband a Sony Bravia TV for his birthday at least three years ago and it is still working perfectly. There have been zero issues whatsoever, which is so rare with electronics these days. Overall, I have been super impressed with every Sony purchase I have made. They make quality products that last.
(Expiry: unknown)