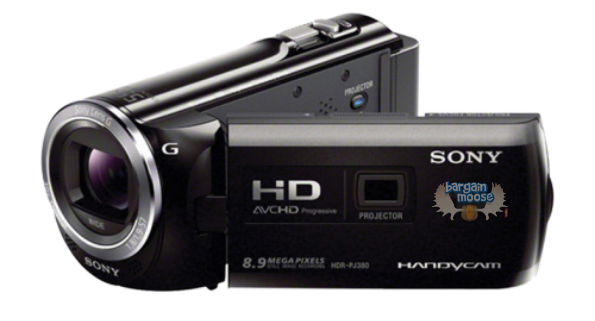 If you are looking to broaden your video recording repertoire, you might want to take a look at this promo code from Sony for 15% off Sony HandyCams.
Click here to shop @ Store.sony.ca now
Coupon Code: SONYHANDYCAM15
Discount: 15% off
Expiry: 8th August 2014
I have a Sony HandyCam and love it. I actually was just watching the video of when I got it for Christmas. My husband was recording me with the kids opening their presents and I looked up and asked him what he was holding. Then I went on to watch hours of videos that I have taken of my family since we got the HandyCam. This made me desperately want another baby, but that's another story. I originally wanted a video camera because I used my phone to record my son's Christmas concert and the results were horrible. It was grainy and you could barely tell which one he was. The following Christmas concerts were much better quality and I could zoom right into his cute little face and watch him belt out Jingle Bells (or whatever song he was singing that year).
There is a vast selection of HandyCams available, with all sorts of price points. I found it hard price comparing because I didn't see any item numbers on the Sony site and there are so many versions and models. If there is one you'd really like, you might want to check around.
Although I already own a HandyCam, I'd like to get this Full HD camcorder with built-in projector. I actually saw this one in Today's Parent magazine and found it so cool. Not only can you record your videos, you can watch them on the included projector. This item is regularly priced at $399.99 and with the coupon, you'll save $60 off the price, making it come down to $339.99. When I was trying to find competitor prices for this one, I found it was completely sold out everywhere.
If you want to spend (and save) a lot of money, you might want to check out the top-of-the-line HD camcorder with 1" sensor. It regularly sells for $1499.99, but you'll get $225 off with coupon and pay only $1274.99.
All of these items will ship for free. Don't forget to stop by the Sony page in our coupon section.