"So Good" Soy Milk Printable Grocery Coupon - $1.50 Discount!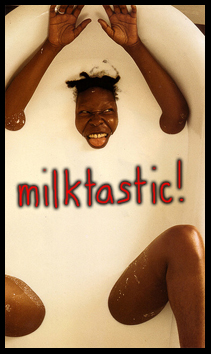 If you are a consumer of "So Good" soy milk beverages, here's a deal and a half for you! You can print this free coupon and get yourself a $1.50 reduction when you buy either the original or fat free range.
Where

: Online @ So Good

What

: $1.50 Discount on

Original Or Fat Free
When: Ends November 30th, 2008
While a $1.50 shopping coupon isn't a MASSIVE discount, in this age of economic instability, every little helps!! I'm forwarding this on to my niece who is lactose intolerant, and can only enjoy soy milk in her morning coffee!!
Ta for the pic rattlingdjs!
UPDATE - If the coupon won't work for you, it's because my email address is in the link, and the coupon has already been used. Simply edit the link by popping in one of your own email addresses, it doesn't really matter which one, press enter, and reload the page, and it should work for you too!