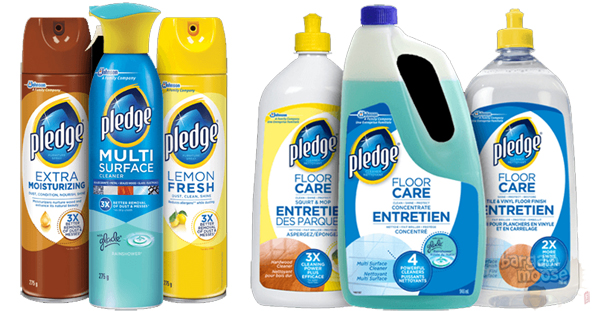 Here's a quick post to let you know of an update to this week's grocery cashback offers. Snap by Groupon sent out an email to tell us about a cashback increase on their Pledge products, both floor care products and furniture products. Here are the details:
Click here to go to Snap by Groupon
Buy 1 Pledge Floor Care product & get $4 cash back – info here
Buy 1 Pledge Furniture product & get $6 cash back – info here
The above cashback amounts on these Pledge products mean that you're more than likely going to get these groceries for FREE at most retailers! Just to show you a rough price, the cost of this Pledge furniture polish is $5.47 online at Walmart. I'm not sure if it's the same price in-store, it also probably varies by location too. But even so, that would work out to be free!
In case you haven't used Snap before, all you have to do is buy these items in-store at a retailer in Canada. Then, you upload a photo of your receipt to Snap who will credit you with the cashback amounts. As long as the price you pay for the item is less than the cashback amount, then it works out to be free for you. :)
There are plenty of other grocery cash back deals from Snap this week, this Pledge deal is just one of the highlights. Some more examples:
Finish Powerball Dishwasher Tabs, Fresh Scent 60ct for $1.50 cash back
Air Wick Freshmatic Starter Kit for $2 cash back
LYSOL Disinfectant Spray & LYSOL Disinfecting Wipes for $1.50 cash back
Robitussin Maximum Strength Nighttime Cough for $2 cash back
Please let us know in the comments below if you happen to score some free Pledge!
(Expiry: Unknown)