Up to 25% off St. Patrick's Day Sale @ Smashbox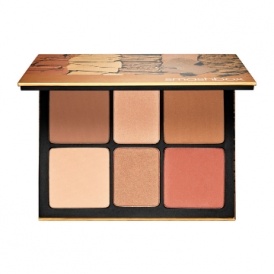 Feeling lucky? This weekend, you can test your luck at Smashbox Canada. With every order, you have the chance to save up to 25% off!
Just enter the promo code SBXGREEN at checkout to see if you'll score 15% off, 20% or the grand prize of 25% off your $50 order.
No matter what, everyone is a winner – whether or not you have a four-leaf clover in your pocket. And even though this is a St. Patrick's Day sale, you don't need to buy green makeup to qualify for this code.
Just make sure you spend at least $50. Picking up their new LA Cover Shot Eyeshadow Palette should do the trick. It's packed with nine matte and seven shimmer shades, as well as a full-size eyeliner – and the whole thing only costs $58. And every order (including this palette) ships free.