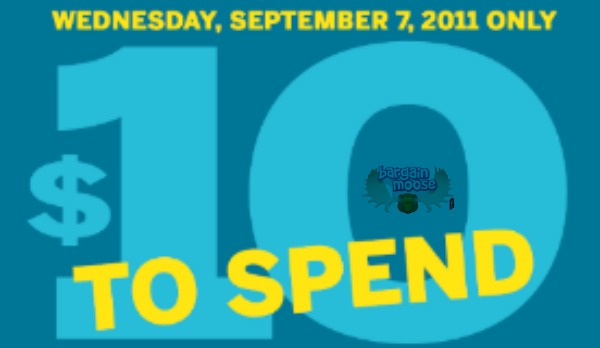 On Wednesday, 7th September, 2011 use the printable coupon below to save $10 off a purchase of $50 or more at Shoppers Drug Mart.
The following purchases DO NOT qualify: prescription purchases, products with codeine, tobacco products (where applicable), stamps, passport photos, lottery tickets, event tickets, transit tickets and passes, electronic gift cards, prepaid phone cards, prestige cosmetics and fragrances, and Shoppers Home Health Care.
I shop at my local Shoppers at least once a week. They always have great sales and I can pick up a lot of my day to day groceries there.
Thanks to Zuzanak for posting this deal in the community forums!