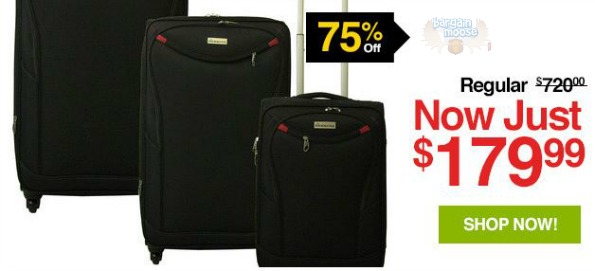 Shop McBrine luggage at Shop.ca for up to 75% off the original price on luggage sets.
There are three different luggage sets included in this sale:
McBrine Light Weight Polycarbonate 3pc. Originally $800 | Now $224.99. This set includes a 27 inch, 23 inch, and 19 inch and is made of 50% recycled ABS. It is available in black, burgundy, or silver but the burgundy is sold out.
Of course the first set is your best deal because it has the highest discount. However, the polycarbonate set would be my choice, because with the way airlines handle luggage these days you want as much protection as you can get!
If this is your first order at Shop.ca be sure to use the coupon code SHOP10 that Evablogged about to get $10 off your first order of $50 or more.
Free shipping!
(Expiry: Unknown)