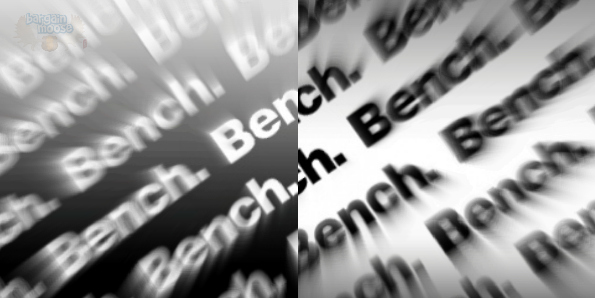 Shop.ca has a few Bench brand shirts on sale for just $14.99 each. All items at Shop.ca qualify for free shipping so this is a good time to pick up a shirt or two from the popular brand Bench.
In the men's section, we have two different Bench shirts to choose from. This Snooze Slim T-shirt in greymarl is on sale from $35 down to $14.99. The graphic has four old-fashioned alarm clocks on the front. Each alarm clock has one word on it that combine to say "You Snooze You Lose". Sizes medium and large are still available.
Next, we have the men's Bench Call In Sick Slim T-shirt in bright white. The graphic features a staircase to the metro on it with some fun play on words in the bubbles. Can you guess what FWRK stands for? Originally $35, the Bench Call in Sick shirt is on sale for $14.99. Sizes small and large are still in stock.
In the women's section, you have but one choice: the Bench Shootclean C Ss Top in tiger lily was $35, and it is now $14.99. This is a nice, simple, orange top with the Bench logo emblazoned across the front. I like the V-neck and the longer length of this shirt. All sizes are still in stock - from extra-small to extra-large. Some sizes only have a few shirts left. This is a fantastic basic shirt for women that is made of good quality materials. At only $15, you cannot go wrong.
Those are the three shirts I found for only $14.99 with free shipping at Shop.ca. For those with a bit larger budget, I wanted to mention a few $20 Bench shirts as well. In the women's section, there are four Bench shirts on sale for $19.99.
Obviously, the racer back vest is the best deal out of these four shirts. The men have less selection. They can pick up this Bench Jolter Regular Tshirt - Sulphurthat is on sale from $39 down to $19.99.
Personally, I think the $15 shirts are my first choice though I might pick up that racer back top as well. With free shipping, it does not matter if you buy one or more shirts - there are no additional costs.
(Expiry: Unknown)