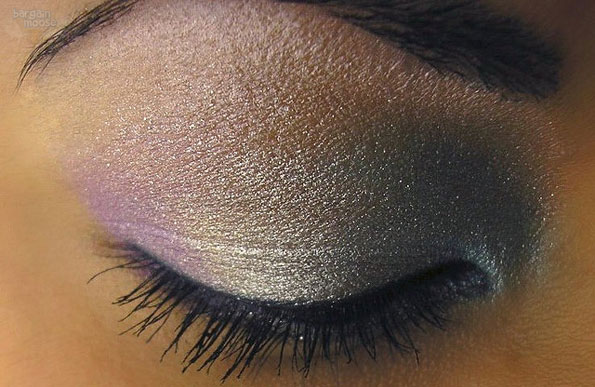 Love Sephora or know someone who does? Then here's your chance to score a nice little freebie with your order, just in time for the holidays. Shop for over $35 and use the Bargainmoose exclusive code below to get a free deluxe sample of NUDE skincare.
Click here to shop @ Sephora.com now
Coupon Code: NUDEMOOSE
Discount: free NUDE skincare sample on orders $35+
Expiry: Unknown
It's only a sample but just to give you an idea, a full size bottle of NUDE skincare ProGenius treatment oil actually retails for as much as $97 and even the deluxe sample is currently sold out at Sephora. However, with our Bargainmoose exclusive, you can score a sample for yourself regardless!
Even though you're only getting a sample, you're bound to be saving at least a couple of dollars, especially since it's a deluxe one. When it comes to oils, you also don't need to use a whole lot, which means that even the sample should last a little longer than any other regular sample.
Even more impressive is that NUDE skincare actually boasts over 300 reviews with a general consensus of 4.5/5 stars and over 5000 likes! Here's what one reviewer had to say about it:
My skin gets very dry in the winter months and no amount of moisturizer was helping, I needed something more to hydrate and calm my skin. This oil was the perfect fix. It deeply and quickly absorbs, leaving my skin hydrated, nourished, and soothed. A couple drops in the morning and at night, has made my skin feel better than ever.
Not sure what to get at Sephora in order to score this freebie? The giftssection is a good place to start, especially if there is someone on your list for whom you don't know what to get for Christmas. A friend of mine loves doing her nails in all kinds of designs and I have already spotted the Ciate daily nail kit to potentially give her for Christmas. It's $42 and comes with 7 nail polish bottles and a limited edition oversized beauty bag. The reason I chose this kit is actually because of the bag because it looks really cool and I'm sure she will appreciate the fact that it has plenty of room. It could either be used as a make-up bag or even to hold all kinds of nail supplies.
Don't forget to also add 3 additional free samples to your order. There are 12 to choose from in total. As for shipping, it's free on orders over $75, otherwise a standard rate of $7.95 will apply.
As usual, all Sephora coupon codes, including this Bargainmoose exclusive, may all be found on our forum. Did you know that you can also sign up to receive e-mail updates about newly released codes?
(Image Credit: kuuipo1207)